Safety is not a trend, it's becoming a necessity.  Home sellers put an enormous amount of trust in you, their Real Estate agent, to ensure their property gets exposure to prospective buyers while providing safeguards against mishaps. Protecting your clients against safety concerns when implementing your real estate marketing plan is and always has been a top priority. Your clients value privacy, cleanliness, flexible schedules, and security. When considering your real estate marketing plan now and in the future, you need to re-consider how you provide your services while giving your seller a safety net.
1. Trust
The seller trusts that when they take the leap to put their home for sale their Realtor will provide their safety net. A substantial amount of trust is placed in the Real Estate agent to protect the seller and their belongings against potential theft, security breaches, and disruption of their lives. The process of physically showing properties and hosting regular open houses lends itself to many possible hazards. Sellers need to feel confident in how their property is presented and they want to minimize risk.
2. Restricted Access
It is not always easy to restrict access to every person who enters a home and much more difficult to monitor access during an open house. People tend to scatter into different spaces within the home unaccompanied and unrestrained. Theft can, and does occur; a small-time thief, posing as a buyer, can make off with great grandma's wedding rings from the top dresser drawer. Out of sight does not always mean out of pocket. This type of incident can be reduced by using current technology.  You can increase traffic to your listing as well as reduce risk by incorporating online virtual tours in place of an open house.
3. Germ Free
It's not just petty theft that causes safety concerns. The likelihood of germs and viruses spreading to multiple surfaces increases with the volume of people entering a home. The current situation with the COVID-19 pandemic is one of the reasons you may want to re-think your real estate marketing plan. Health concerns are valid and you can provide a way to ease home owner's stress. How can you give your seller the confidence they desire and still get their home sold? Use tools available to you like high quality real estate photography and 3D tours like iGUIDE. Allowing virtual access to a listing decreases foot traffic while increasing qualified leads.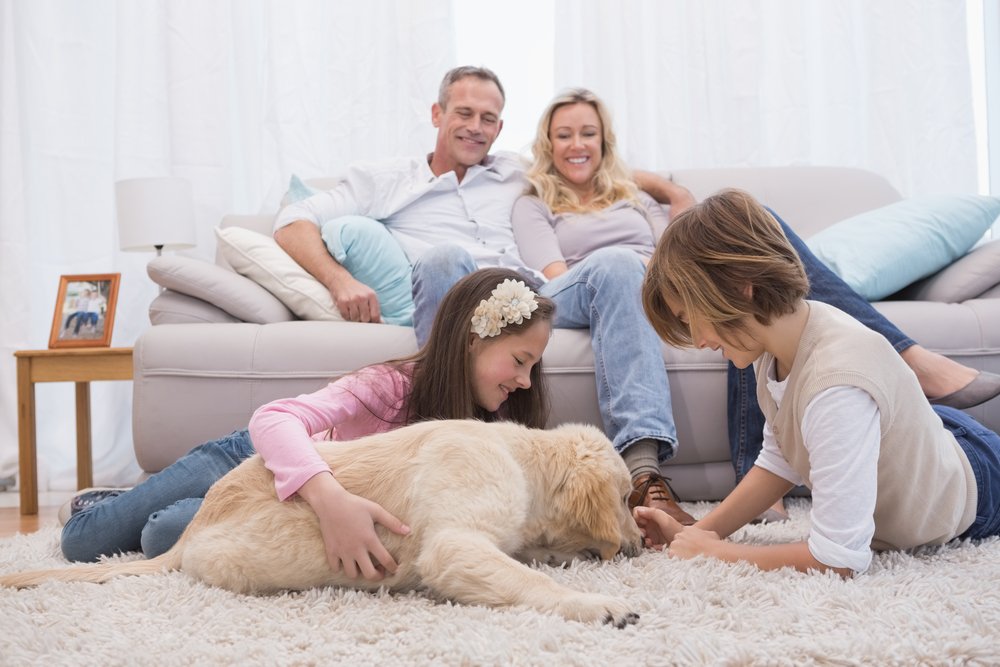 4. Reasons to Sell
While postponing listing their house may be an option for some sellers, the necessity to sell their home may be the top priority for others. External factors such as a loss of employment or entering a new phase of life with the need to downsize means the sale must go on. Help your client get comfortable with the listing process by giving them all the benefits of current technology including iGUIDE 360° tours.
The seller's journey can take a new road, definitely, one less traveled. Stop disrupting the weekends with open houses and start using a real estate marketing plan that works. What is the best way to limit the sheer volume of traffic in and out of a seller's property and still produce the desired results? Use an online platform to support the way buyers want to browse through a listing.
5. No Risky Business
Give your seller the peace of mind they need by using virtual tours to market their home. Providing a 360° tour of a property gives everyone access 24 hours a day. Imagine, you get to host an open house without using signs, brochures, business cards, and without bothering the seller. When a property can be visited multiple times from a cell phone, laptop or computer, it's like offering insurance against the perils of home selling. By limiting the number of inconveniences caused by physical visits, you also limit risky behaviour.
Aside from the convenience and safety benefits, using online real estate marketing reaches potential buyers quickly. More than 80% of buyers start their search for a home by using an app. So if you are not taking advantage of this technology you are doing a disservice to your client and opening their doors too often to unnecessary risks.
Some losses you can recover from through your local Real Estate Associations insurance policies, but limiting your client's liability is a no-brainer. Take the leap into virtual tours for real estate marketing, the Net is already here.